DEA Multicam outfit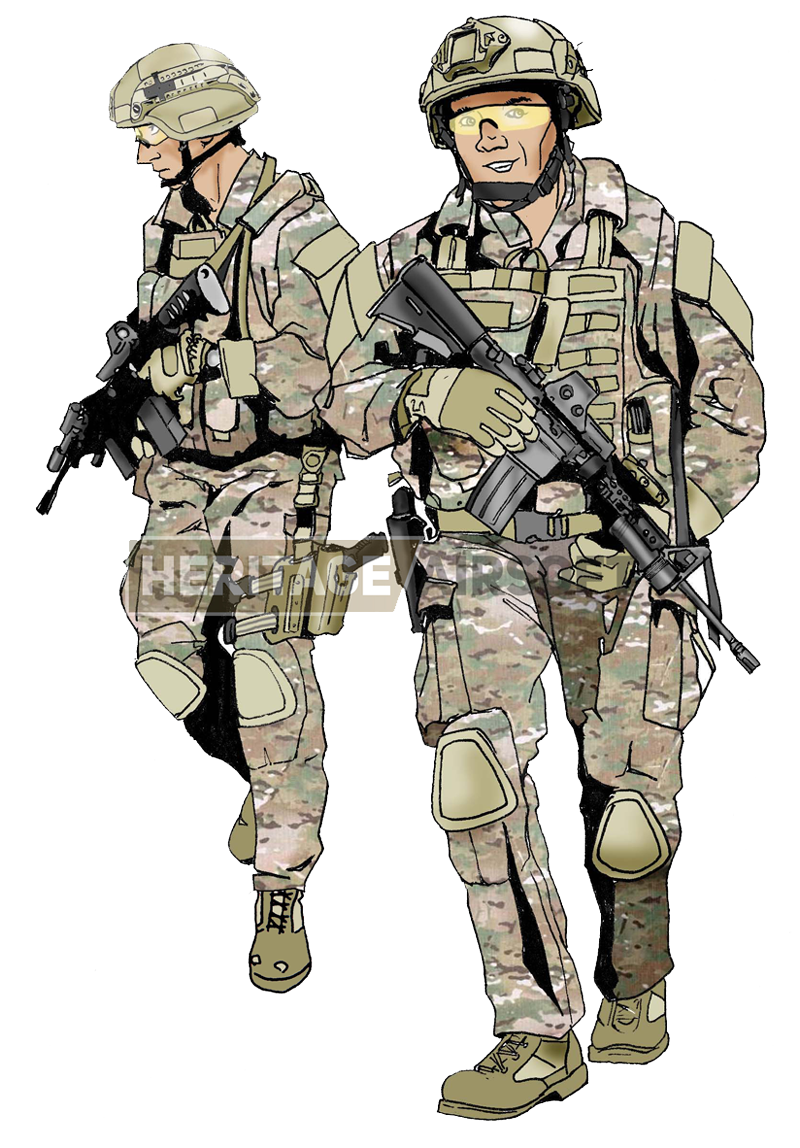 To dismantle drug trafficking networks worldwide, join the DEA, Drug Enforcement Administration, with the outfit proposed by Heritage-Airsoft.
Find below the kit-list to create your loadout !
Go to top.
DEA, or Drug Enforcement Administration, is the US police service fighting against drug trafficking. This service has many armed intervention groups, regularly sent overseas (Mexico, Afghanistan, Colombia ...) to dismantle drug-related networks.
Heritage-Airsoft offers this list kit that will be very useful to oppose the Colombian militias, skeletons, or the Burmese junta, among other possible outfits for illegal products traffickers.
Choose a UBAC shirt (Under Body Armour Combat) in multicam pattern to constitute the beginning of your outfit. Because Heritage-Airsoft thinks about your bank account, we offer two brands: Emerson and 101INC. The matching pants with tactical shirt are also available. Reinforcements are present on knees and multiple pockets allow you to carry your equipment safely.
Cover your head with an airsoft helmet MICH 2000. Several models are available in our store for many budgets. So you can choose the model with NVG mount and side rail, in fiberglass from Battle Cleared Replica; a model without support, in fiberglass; and a plastic helmet reinforced with a slightly rougher surface.
A pair of commando boots desert color from Mac Allister perfectly complements the set, these shoes being comfortable and not expensive.
Protect your hands with our tan color tactical gloves from Mil-Tec, or gloves coyote color from Battle Cleared Replica.
Equip yourself with the splinter proof MAR CIRAS style jacket with pockets to carry all your airsoft magazines, whether THEY ARE for long replicas or for Automatic pistols. An admin pouch is also available to transport documents and maps. To suit with the whole set, it is Tan color.
As main airsoft gun, we highly recommend using the M4 RIS from BOLT. Several colors are available depending on your needs and your tastes. It is equipped with the Recoil Blowback system, increasing the sensations when shooting. Of course, other M4 models can be used with this outfit, please consult our dedicated section.
Add accessories to your gun to increase its potential as a tactical handle convertible into bipod, coyote color, or a black dummy box AN/PEQ-15 to store your battery.
Don't hesitate to contact our staff if you have additional questions, we are available for you to constitute the outfit corresponding to your tastes and expectations in airsoft.