Airsoft Outfit : Desert Redemption DPM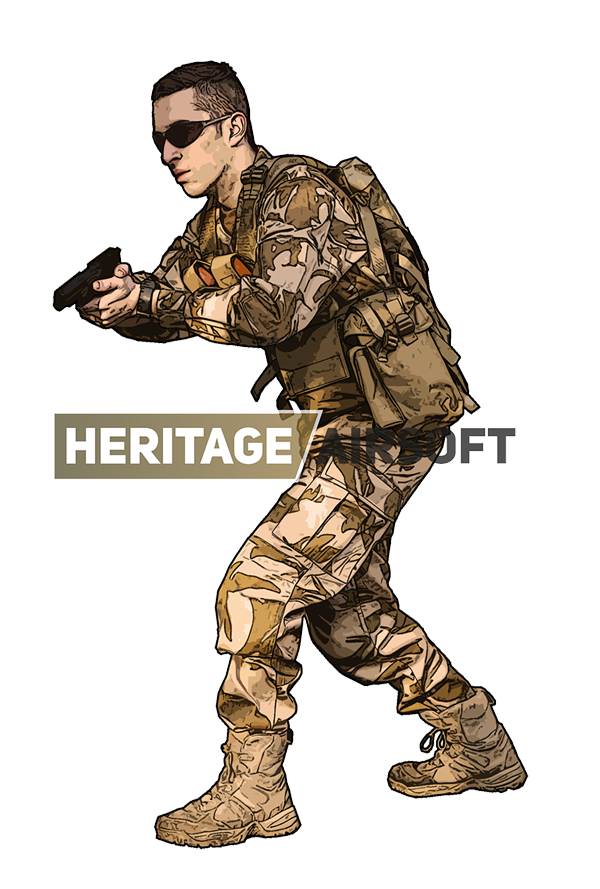 Become a vigilante! Build with respect for the original material: Strike Back Africa, this loadout uses the original desert DPM camo. It will please the players looking for a different looking loadout, with practical elements.

Find below the kit-list to create your loadout !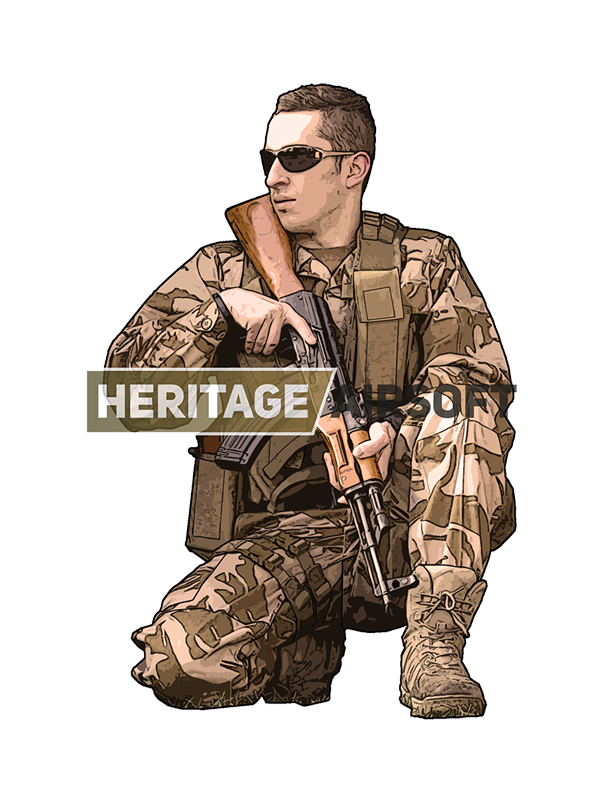 The uniform is a pretty basic one, a BDU (Battle Dress Uniform) with the desert DPM camo by MMB, the same used in Strike Back. BDU's hold numerous advantages, such as big and deep pockets to store anything you might need on the field, a solid fabric to prevent tearing and of course comfort. And the camo is perfectly suited for airsoft games while in arid or desert terrains. For your boots, the Commando boots are durables and hold well your feets while moving on rough terrain, in the best case scenario, you should put you pants inside your boots to stay true to the show. You could use a M58 belt OD to complete your set. And of course, the protection glasses are the Artilux with smoked glasses, and they provide the required protection to play airsoft with no worries.