Airsoft Loadout : Ranger Warfare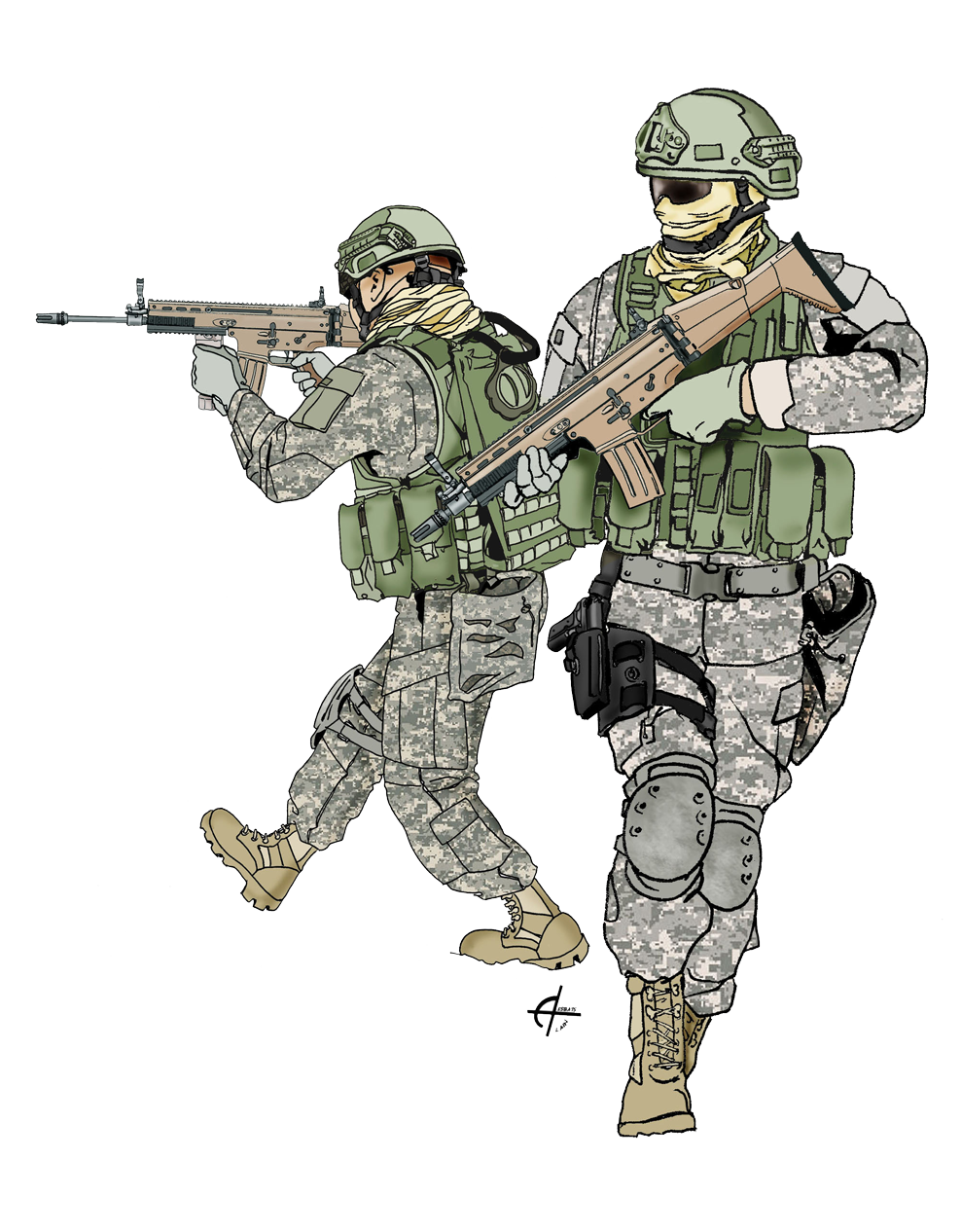 Did you like the episodes of the video game "Call of Duty Modern Warfare"? So this airsoft outfit is made for you, Heritage-Airsoft allows you, by this list-kit, to reproduce it!
Find below the kit-list to create your loadout!
Go to top.
An airsoft outfit can have a realistic basis, but is easily customizable to suit your tastes and needs. We revisited a US Rangers outfit with the Call of Duty Modern Warfare sauce. It is often said that it is friendlier to play airsoft as playing video games, thanks with this outfit, you can mix the two!
The basis of the outfit consists of a jacket and a trousers trellis ACU cut Ripstop Digital Universal (Universal Camouflage Pattern = UCP), from the excellent brand Propper. Complete it off with desert boots US with Panama sole from Rothco, or Commando desert boots from Mac Allister.
A sand and black color Shemagh will allow you to protect your face from the wind, dust and sand, but can simply be a cosmetic accessory.
Cover your head with a green olive helmet MICH 2000 in Fiber from Battle Cleared Replica, with or without NVG support and side rail for attaching accessories.
A combat belt in nylon foliage color will allow you to hang your equipment, such as empty-magazine pocket in digital UCP.
MOLLE Ranger vest with pockets and bag pocket green color will be a great tactical element to complete your set. It will allow you to carry your airsoft magazines, a magazine for your Airsoft pistol, and even has a removable camelback. The MOLLE type loops allow you to better customize your airsoft tactical vest.
About the replica, we offer different types of SCAR MK 16 officially licensed by FN Herstal: DBoys, Classic Army or VFC. Several colors are available, in order to permit you to make paint-job on a dark base (black) or light (desert / tan). Add a convertible tactical grip into bipod coyote color to convert your airsoft replica into anti-snipe.
Hold your Beretta M9/M92 (SR92 from SRC) in a thigh rigid holster CQC type. This holster is equipped with its platform and its support in black ABS.
If you have questions or suggestions, all Heritage-Airsoft team is at your disposal.