Tenue Airsoft : Ziva NCIS
À la recherche d'un lieutenant de Marine disparu, l'agent spécial du NCIS, Ziva David, part avec son équipe en Afghanistan pour enquêter. Nous vous proposons la tenue adaptée à l'airsoft « ZIVA NCIS Contractor » vue à la télévision, épisode 9 de la saison 9. Cette tenue d'airsoft est efficace, facile à réaliser, polyvalente et unisexe.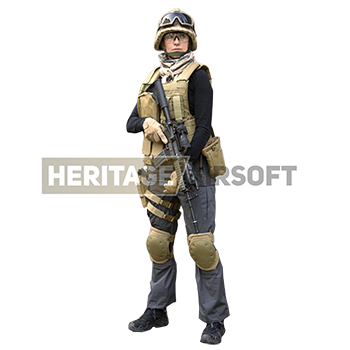 Voir la suite.
Find below the kit-list to create your loadout !