Airsoft outfit: French S.O.C. (Special Operations Command)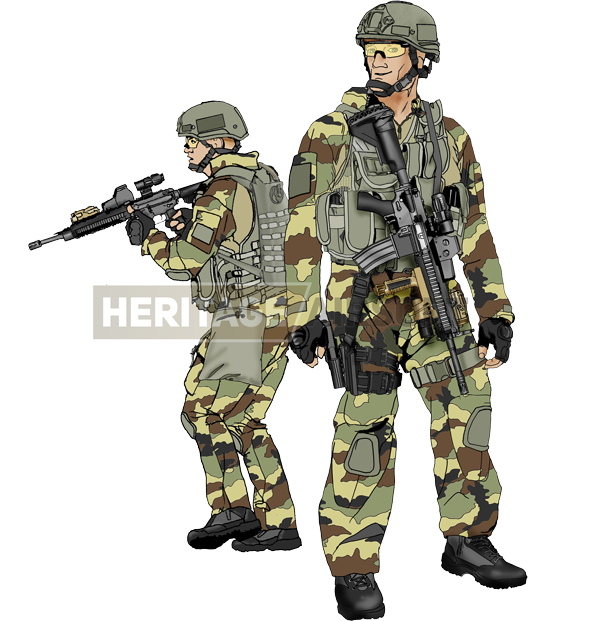 The S.O.C. (Special Operations Command) includes all the special forces of the various French armies under one operational control, permanent and with different armies.
Find below the kit-list to create your loadout!
Go to top.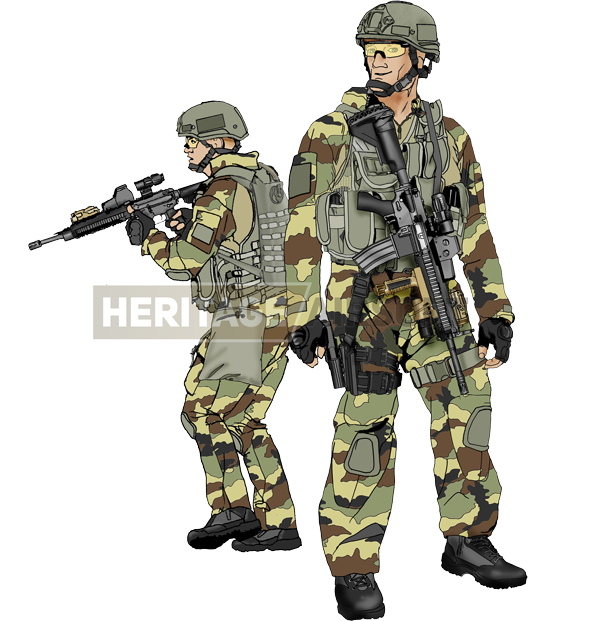 Created the June 24th, 1992, the S.O.C.'s mission is to plan, coordinate and drive the actions of the special units, organized, trained and equipped to reach military or paramilitary goals defined by the Staff's Chief of the Armies (CEMA) or by the President of the French Republic.
The S.O.C. has had many opportunities to stand on dozens of theaters of operations, like in Kosovo, Afghanistan, Mali, Libya, Syria, or Niger.
The Special Operations Command is equipped with a tactical shirt with elbow patches (insert), pattern Center Europe (CE), with its numerous Velcro used to place grades and patches, with a tactical pants equipped with kneepads (insert also).
Tactical Commando or Zip boots Patriot will be the perfect shoes, not expensive to intervene in any theater of operations.
Remember to protect your hands using toed black mittens, and don't forget to wear the helmet MICH 2002 NVG support (for Night Vision Goggle), very important aesthetic accessory!
A deluxe tactical vest olive green, with an olive camelback and an empty magazine pocket (for thigh or belt) will be indispensable elements to complete your outfit, making it functional, especially when you want to wear many magazines with you.
Two replicas may be used (these are only suggestions!) to be equipped against the adversary: the H&K 417 D from Umarex (VFC is the manufacturer), or the TR4-18 (copy of the HK416) from Top Tech in canon long version released.
A strap and a scope type FTS 3X for EOTech or holographic Red Dot will be essential for your Softair to customize.
And finally, don't waste your time with the combat watch Quartz, water resistant to 50m, a flawless quality for a low price.