Airsoft loadout: GIGN SEVESO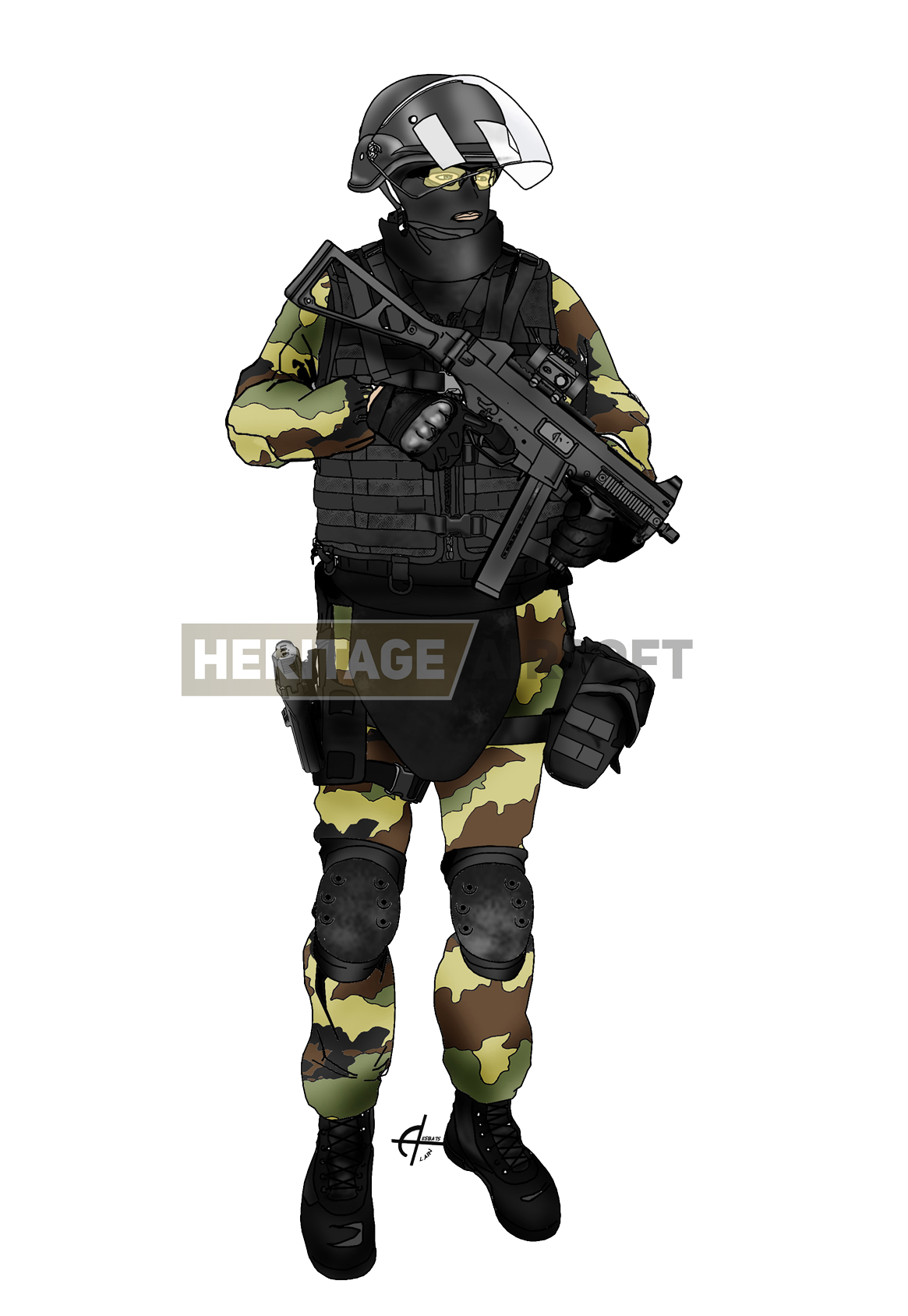 Heritage-Airsoft in heart of the news, and propose you a GIGN outfit, elite unit in French Gendarmerie. A quality equipment for a cheap price, its the credo we respect, one more time, for this famous outfit.
Find below the kit-list to create your loadout!
Go to top.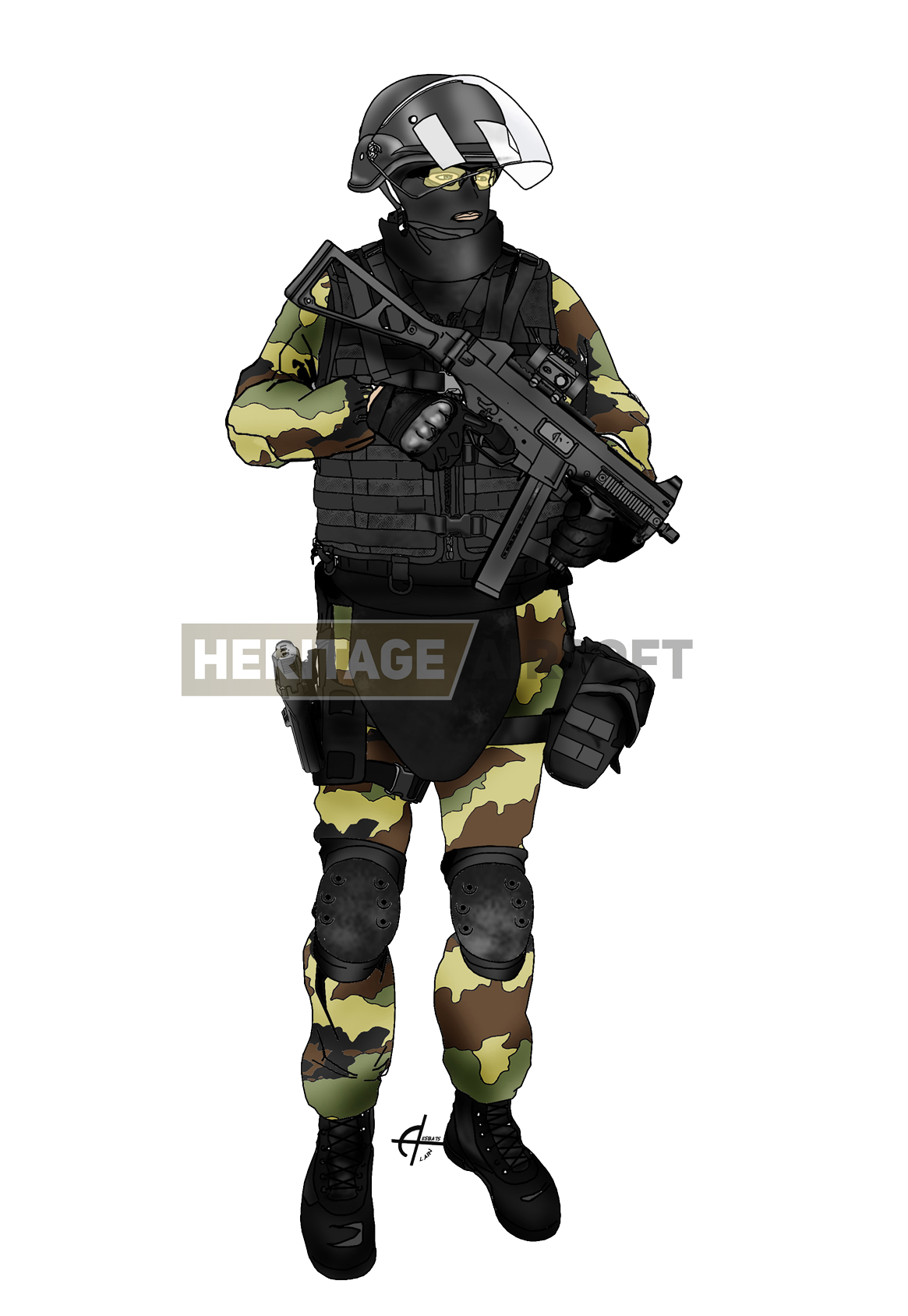 Kit-list : 
GIGN (Intervention Group from the French Gendarmerie) a many missions, among them the most famous is the counterterrorism. But these missions can be multiple, as extractions, VIP protection, crisis management, or international training.
 Because the rescue of a hostage, the VIP protection are in the recurrent scenarios met in airsoft, Heritage-Airsoft proposes you the outfit, allowing you to relive those marking events (without forgetting to pay tribute to the real forces whose job it is).
The outfit we propose you has as base an intervention suit, navy blue, hard copy from the GIGNs suits, with many pockets to put small equipment.
We can add to this a splinter-proof vest, MAR Ciras type, with many pouches to carry your airsoft magazines. Note the presence of protectives pads on shoulders to preserve the integrity of your shoulders.
As shoes, we propose you various models, the reference being the black ZEPHYR GRX from Lowa. Professional equipment that will resist many assaults. But nothing prevent you to prefer the tactical boots, whatever they are Patriot or Commander type.
The PASGT style helmet with visor will, with the addition of a tactical shield, complete your intervention outfit for Close Quarter Battle (CBQ). The other helmet we propose you is an airsoft helmet, FAST type, and youll be able to add many accessories on this protection. A balaclava 3 holes in black cotton can complete your head set!
To protect your hands, dont skip on our padded/toed gloves or mittens, especially these protections are cheap!
About Softairs, we advise you the SIG 552, or the H&K 417 D from Umarex (so VFC). All will depend of your budget and your needs, twice having their advantages and drawbacks (especially the length, to manage in function of the type of your airsoft battlefield).  
An airsoft Glock S17 or S18C (for full auto mode) from the Stark Arms range will complete as back-up, to be sure to get a formidable effectiveness in urban middle. These two pistols are plicas from Glock 17 and Glock 18C.