Airsoft loadout : Gendarme OPEX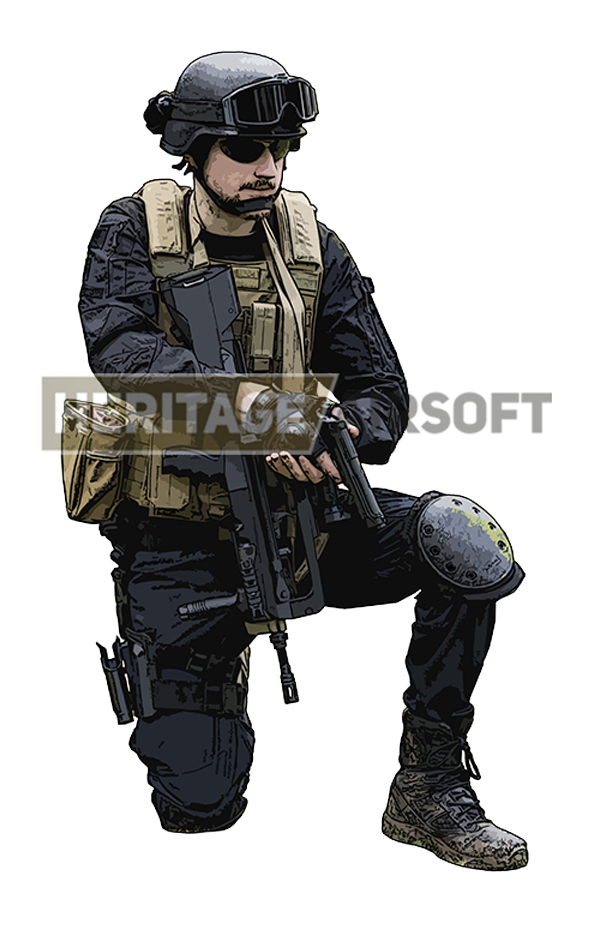 « Around the world » could be the nickname for this new so-french outfit. 
Find below the kit-list to create your loadout!
Go to top.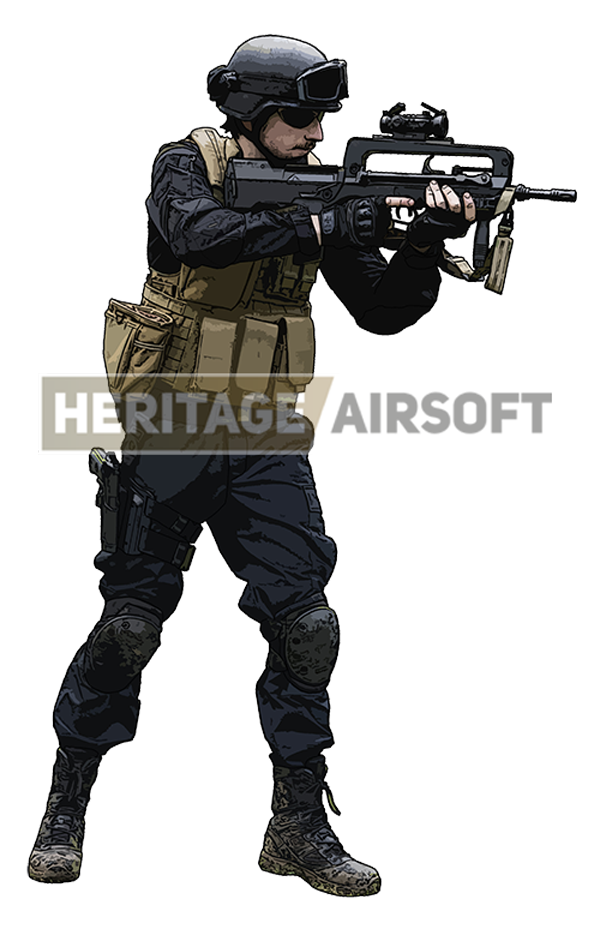 Our gendarme abroad will stick to his favourite blue and black colours. We go for a black tactical t-shirt, round neck, over a navy dark blus BDU trousers. The exotic bit comes from the CIRAS land vest in coyote colour. The pockets of the same shade will come from our selection of Condor pouches. All other accessories will be black : CQC style holster with an excellent M9 replica (which will stand for a PAMAS in this instance) by SRC inside, knee pads, boots of any style, with or without zip, SPECTRA-PASGT style replica helmet, protective gloves, tactical belt, water bottle etc.
Let's not forget the good looking FAMAS replica by CyberGun, third generation with fiber (not plastic) body, almost as good as the original. Cocorico!