Airsoft loadout: RAID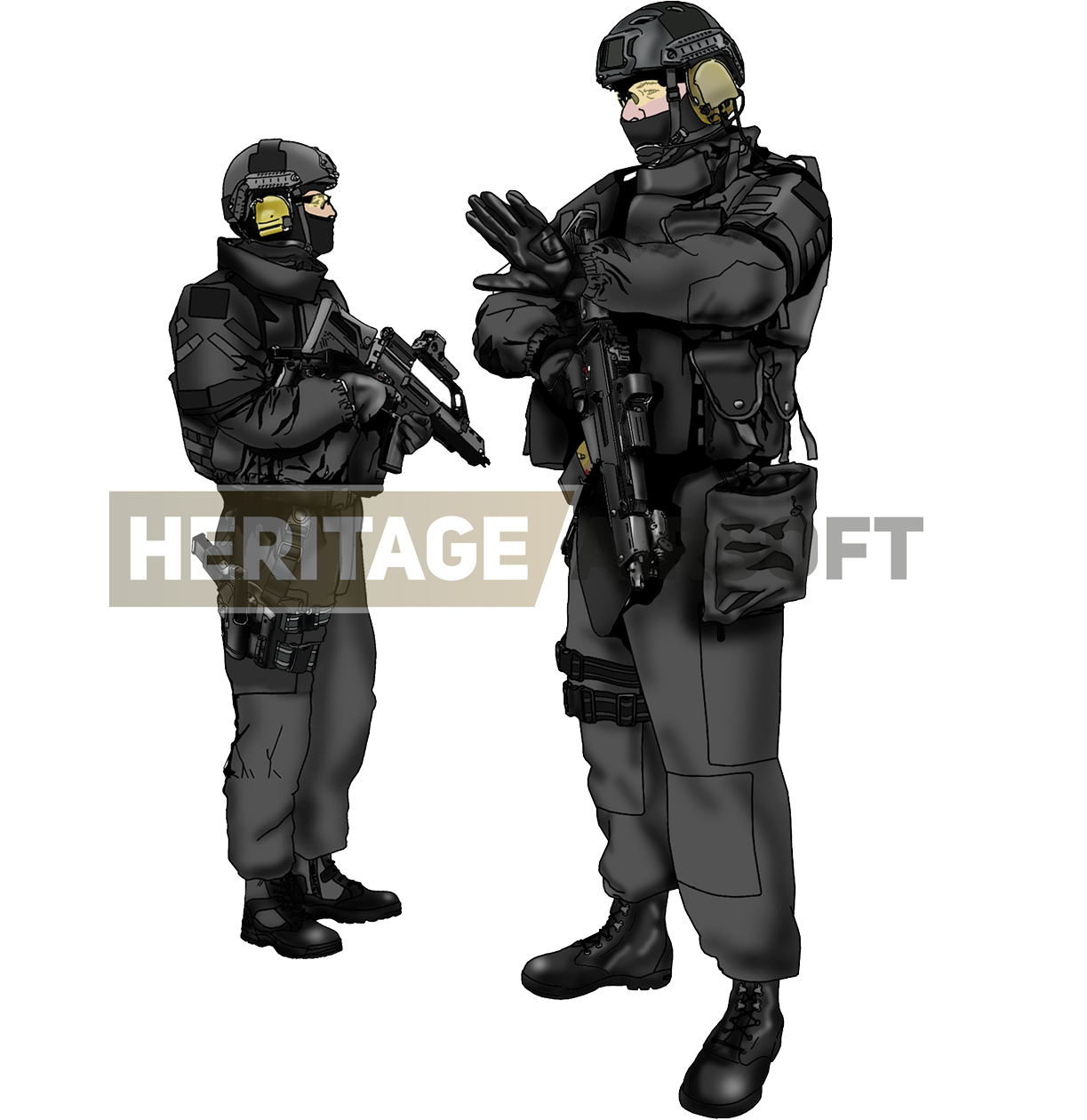 The RAID, French elite unit in the police is, for 1985, in heart of the antiterrorism activity and has many missions. For this, its equipment must have a high level of quality and the policeman have to be at his maximum on the battlefield. So, Heritage-Airsoft concocted you an outfit which, as its model, have to be irreproachable.
Find below the kit-list to create your loadout!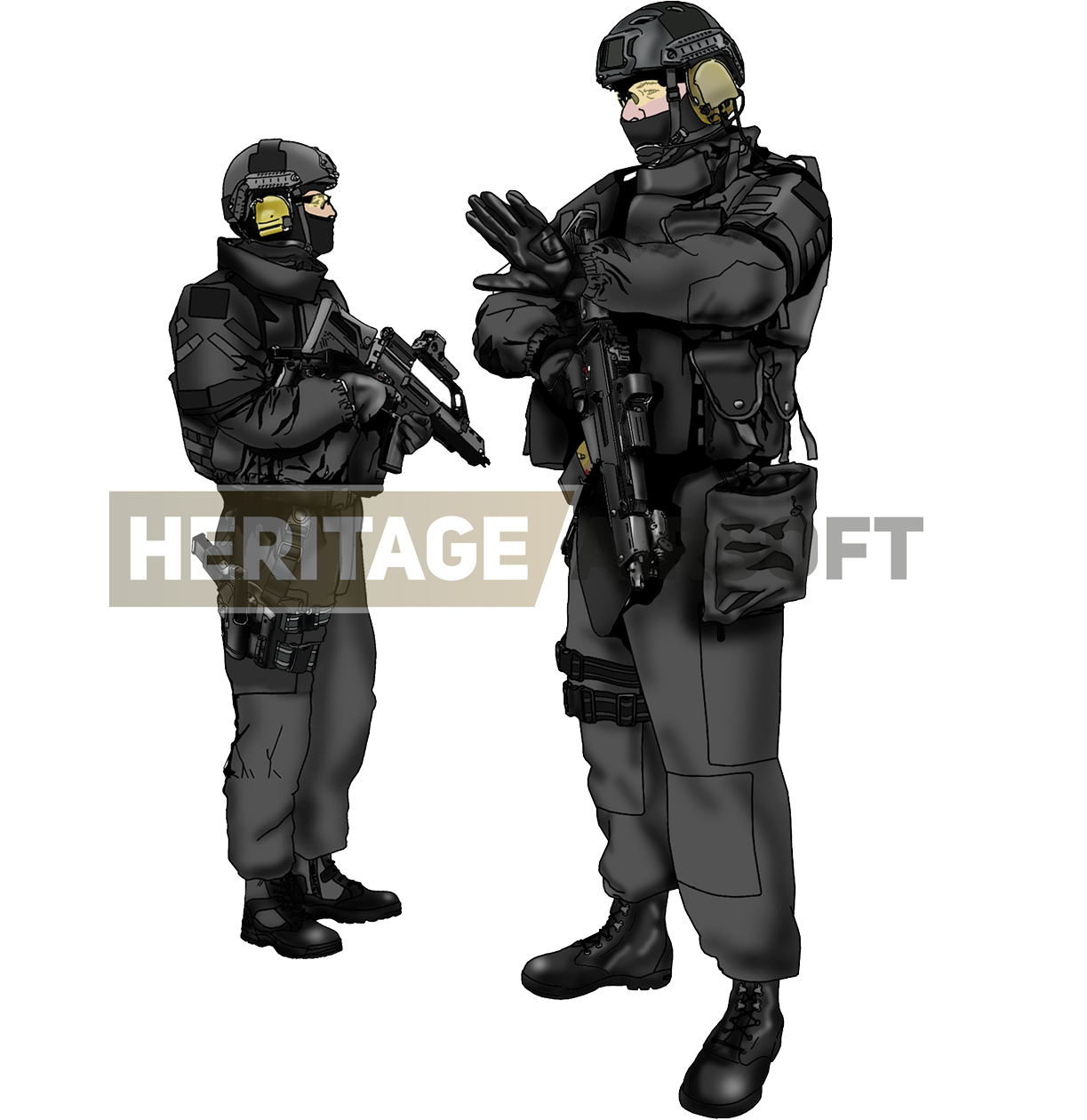 Kit list : 
The RAID for Research, Assistance, Intervention, Deterrence, has always been reputed for his intervention effectiveness, its bravery and its psychological support among distressed populations. Its creed: Serve unswervingly. Indeed, in 30 years of services, the RAID has lost only 3 men, statistically exceptional in view of missions in which they were engaged.
Current forces of the RAID are around 300 men, this since the gathering with the GIPN (which is an other French police group) and many roles and capacities are distributed, like negotiator, dog trainer or sniper/marksman.
Its to pay tribute to this shadow men, and relive events they lived (under Role-play) that Heritage-Airsoft highlights an ideal outfit for all quick intervention scenarios.
The RAID outfit is composed with a black intervention suit, allowing a good camouflage in the dark. To carry your equipment, we advise you the OTV type complete vest, this one being with many pouches that will help you in battle situation on the battlefield.
Black ZEPHYR GTX shoes from Lowa will seduce you, as for their aestheticism than for their comfort. A professional equipment which has already proven. For the lower budgets, we can propose you Commander or Patriot boots, cheap and good quality of manufacturing. Their side zip closure will make it a very good accessory!
A FAST type helmet will give you a head protection, and youll carry many accessories like lights, lasers, Go-Pro or night vision glasses. To be protected from the enemys eye, you can opt for a balaclava in black cotton. One or three holes, at your convenience.
Tactical black gloves shelled will avoid to your hands being exposed during close combats as in CQB (Close Quarter Battle).
From the point of view of replicas, we can propose you different versions of the G36, on which we can mount several accessories as the holographic sight type 552 with a red or green sight. You can carry your battery in an AN/PEQ 15 dummy box from the brand Battle Cleared Replicas.
And at last, your backup can be a Glock S17 or S18C if you want to burst, derived from Glock 17 and Glock 18C. These two airsoft guns are from Stark Arms, we invite you to discover the complete range.