Airsoft loadout: Military junta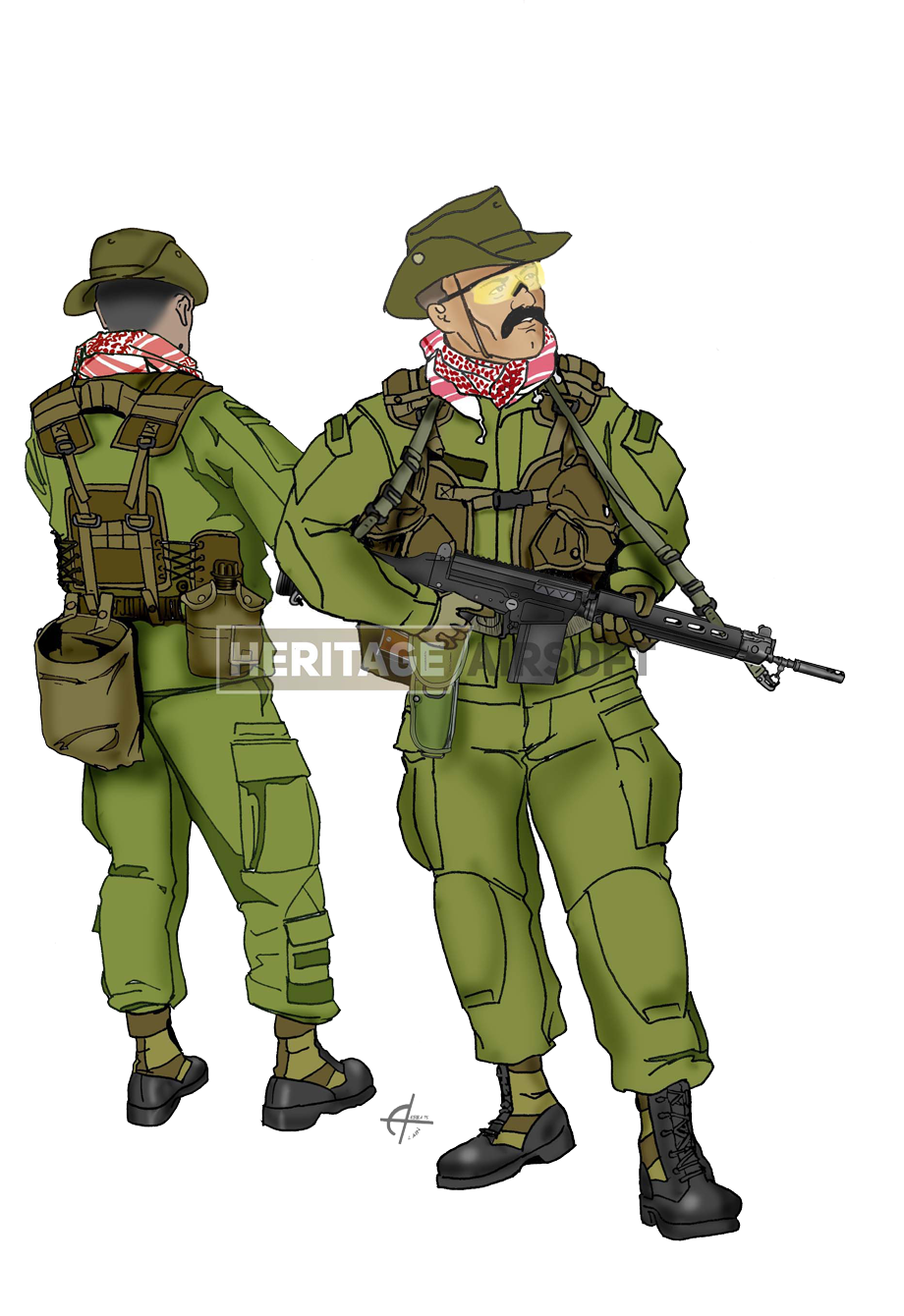 A military junta means a dictatorship directed by the Army, which is often the case after a coup d'état. A "Junta" outfit allow to make many scenarios of same type as the movie "John Rambo", which takes place in Burma, and allows you to free your imagination!
Find below the kit-list to create your loadout !
Go to top.
The main feature of the Military Junta is she is the Hollywood's best friend, constituting the perfect "bad guys", which will be finally defeated by the heroes, such as "John Rambo" in the film of the same name (Burma) or Topper Harley, left "rescue hostages who left to save hostages" in Hot Shot 2.
The advantage, for us, airsoft player or cosplay, is this outfit is totally free, no rule imposing to wear a particular equipment to play the role of "bad guy". So, our outfit composition is only a proposal among others, don't hesitate to send us your ideas!
Note that the mustache is optional.
The basic uniform is constituted with a jacket and trellis pants BDU cut (Battle Dress Uniform) Ripstop Tigerstripe color, or olive green. Both sets are manufactured by the same manufacturer and have the same characteristics.
A green olive color tropical hat also, with pressure buttons, will protect you from the threatening sun of Burma, and its buttons allowing you to fold up one or other side of the hat.
The jungle boots US Panama style, olive green, will perfectly complete the all, being consistent with the two trellis proposed.
Several choices of belts is offered to you, all being cheap for good quality. A vest TLBV type, also olive green, can be your combat gear, but nothing's mandatory, the junta soldiers can be poorly equipped.
An airsoft gun of FAL SA58 from Classic Army, or AK 74U SLR105 U from the same manufacturer can be used as main replica, the Colt 1911 A1 100th anniversary or the Beretta M9 / M92 FS (manufactured by SRC or KJ Works) can be handguns to use as backup.