Navy SEAL loadout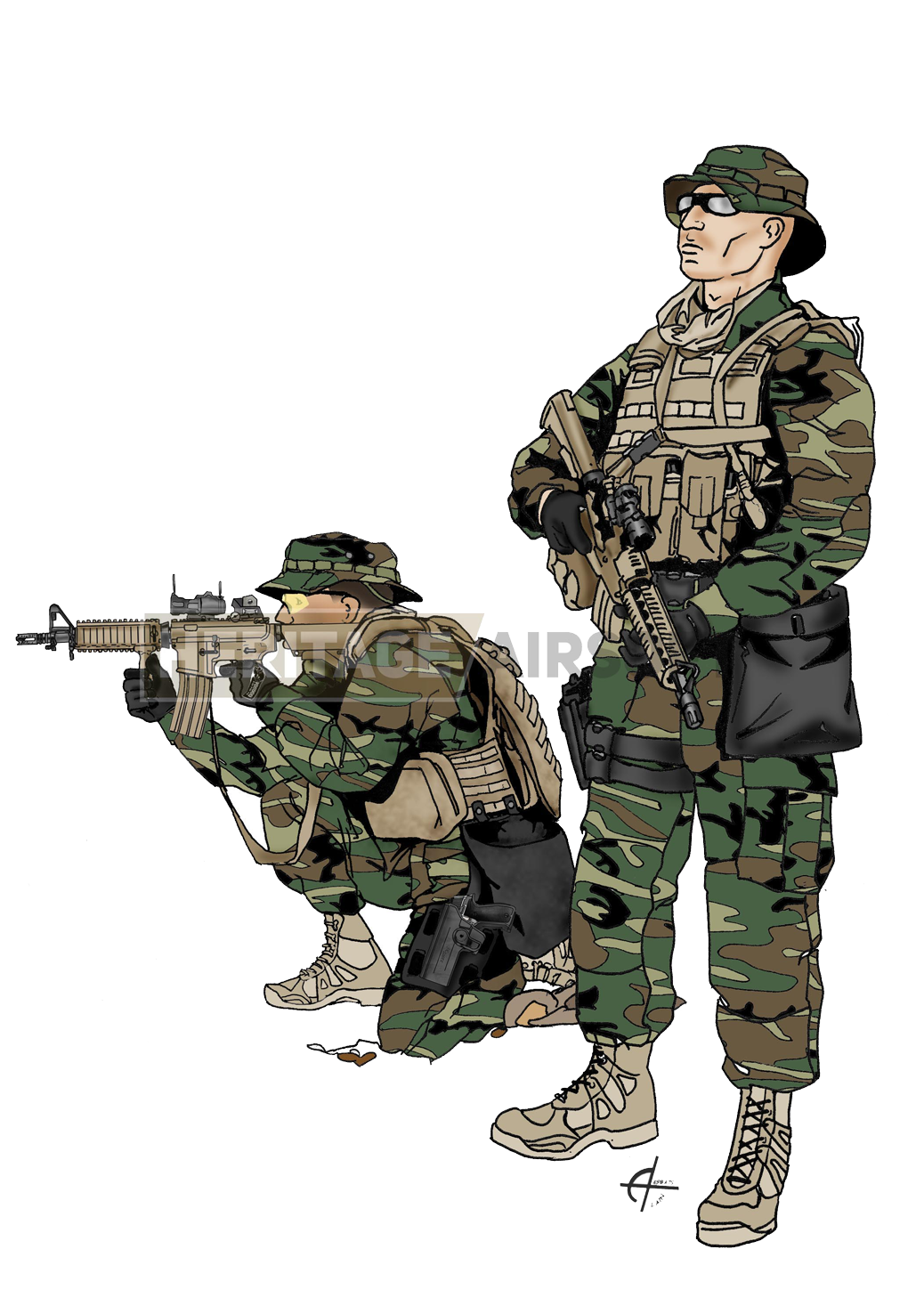 Known for the many actions realized in enemy territory, the Navy Seal (or Seal) are the main special forces of the US Navy. Heritage-Airsoft offers you to join them with this outfit, to mix efficiency and style with this uniform made in USA.
Find below the kit-list to create your loadout !
Go to top.
SEAL (for SEa, Air Land) is the main elite unit of the US Navy. Founded on January 1st, 1962 in the US Navy, this special force operated on many theaters of operation, like Vietnam, during the two Gulf wars and Afghanistan. Note that Chris Kyle, the US sniper entered in the American legend for shooting down 255 enemies (160 confirmed) during the Iraq war of 2003, was a member of Navy Seal. The film "American Sniper" traces its course in the Seal.
Join Seal for your Sunday airsoft games, or for airsoft OP through the outfit proposed by Heritage-Airsoft. Made up of many elements of quality, yet economical, you can quickly and easily feel yourself in the shoes of the character!
Firstly, dress you with a jacket and trellis pants BDU cut ripstop Woodland camouflage from the famous brand Propper. Whatever your size, sleeve length (for the jacket and pants) will remain constant.
Or go for the more economical alternative from the brand Commando with the jacket and pants ACU cut Woodland camouflage.
Add US boots desert color Panama sole by Rothco, tactical boots desert color Generation II from Mil-Tec, or commando boots color desert made by Mac Allister. Both tactics and comfortable, these boots will be your best friend to walk many kilometers.
Add black tactical gloves from Battle Cleared Replica to protect your hands.
A Boonie Hat camouflaged in Woodland will protect you from the sun, as do the four protagonists led by Mark Wahlberg in "The Lone Survivor". Also add a sand and black Shemagh which serves as a scarf or to protect the lower face from the dust during vehicle rides for example.
In order to transport your equipment, nothing worth excellence jacket CIRAS type coyote color with MOLLE system from MFH brand. It allows you to carry triple pouches for M4/M16 magazines Tan color from the brand CONDOR; a medium pocket EMT Tan itself equipped with MOLLE loops; or other equipment equipped with MOLLE system.
Airsoft guns recommended by Heritage-Airsoft would be the M4 Open Pro Combat LT595 CQB from BO Manufacture in tan color; and a back-up to slip in the corresponding Roto rigid holster, which would be the Sig Sauer P226 with rail, airsoft pistol made by the famous manufacturer WE.