Airsoft loadout: Canadian Special Forces JTF 2 CADPAT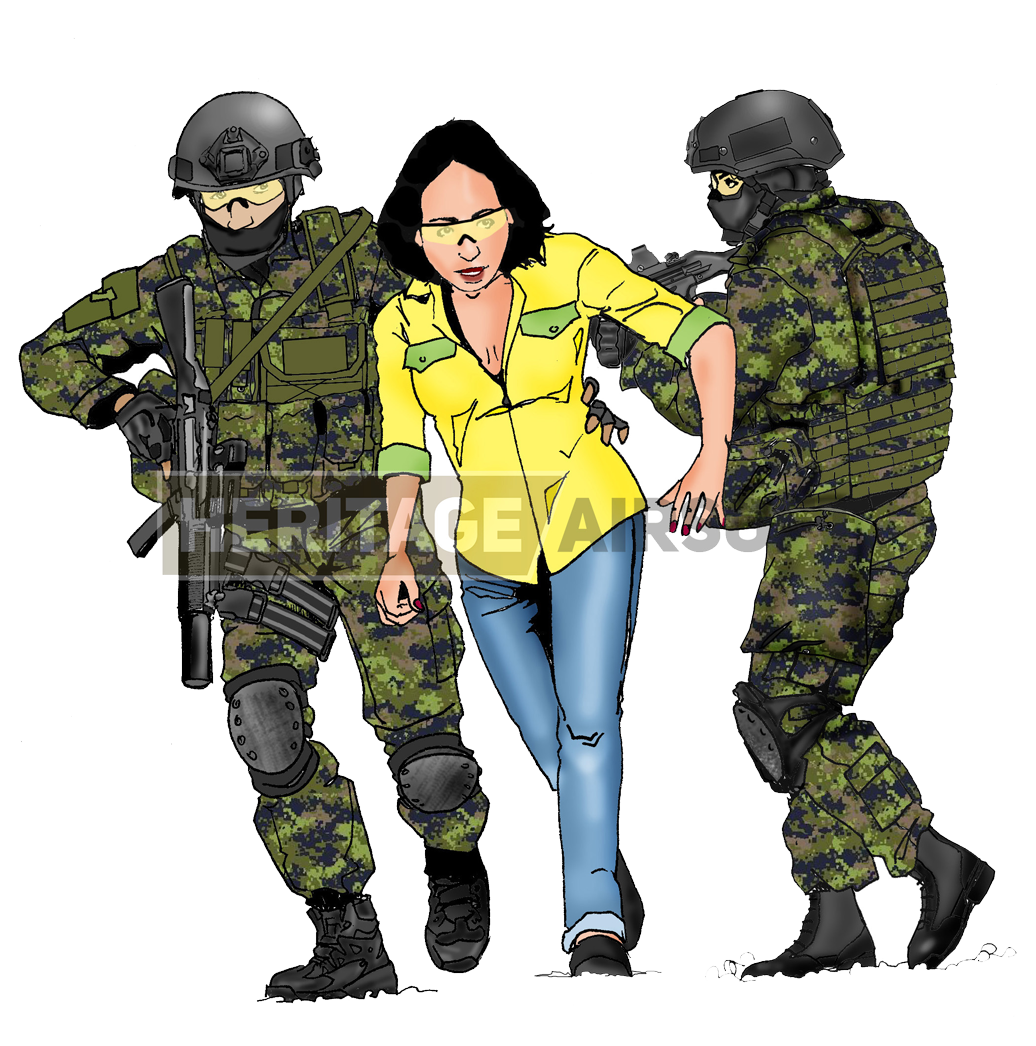 An Atlantic also held with which it is possible to speak French? The outfit of Canadian Special Forces (Joint Task Force 2, or JTF2) will allow you to put yourself in the shoes of one of our Canadian cousins.
Find below the kit-list to create your loadout !
Go to top.
The second Joint Task Force (JTF 2 or Joint Task Force 2 / JTF 2) is the main Special Forces unit of the Canadian Forces. This is an essential component of the Special Forces Command of Canada.
It's known to have been deployed in Bosnia, Afghanistan or Iraq, informally for the last theater of operation.
The primary role of the unit is the counter-terrorism, the outfit will easily be placed in an airsoft scenario, whatever the chosen theater of engagement!
A trellis jacket and pants ACU cut (Army Combat Uniform) in Canadian Digital camouflage from Battle Cleared Replica will set the basis of the outfit. A MICH2002 helmet will cover your head, it will be ideal for use NVG, or Go-Pro if you are videomaker.
We offer several choices of protections for hands, either black shelled gloves or black tactical gloves, both references from the brand Battle Cleared Replica; or black shelled mittens from CityGuard brand.
A jacket splinter-proof MAR CIRAS style with pockets (MOLLE system) in Canadian camouflage (CADPAT) will allow you to carry your magazines for your replicas, handgun, documents, grenades, etc.
Remember the black knee pads, whether they are from Mil-Tec or Condor, they remain not expensive.
A pair of shoes is to wear, the choice is between the patriot commando boots or boots with zip, two black and Mac Allister brand, or entirely tactical leather boots from Mil-Tec. The most demanding Quality will choose shoes ZEPHYR GTX from Lowa in black version.
Store your handgun of SIG P226 in our platform, equipped with its CQC thigh support, and opt for an MP5 as main airsoft gun. We propose you all types of stock, each type created by a different manufacturer (ICS, G & G and Jing Gong). Don't forget to add a holographic sight type 551 or 552 from Battle Cleared Replica and olive tactical sling 3 point Universal will be the little extra to bring to your softair.