Airsoft Loadout : NCIS Gibbs Afghanistan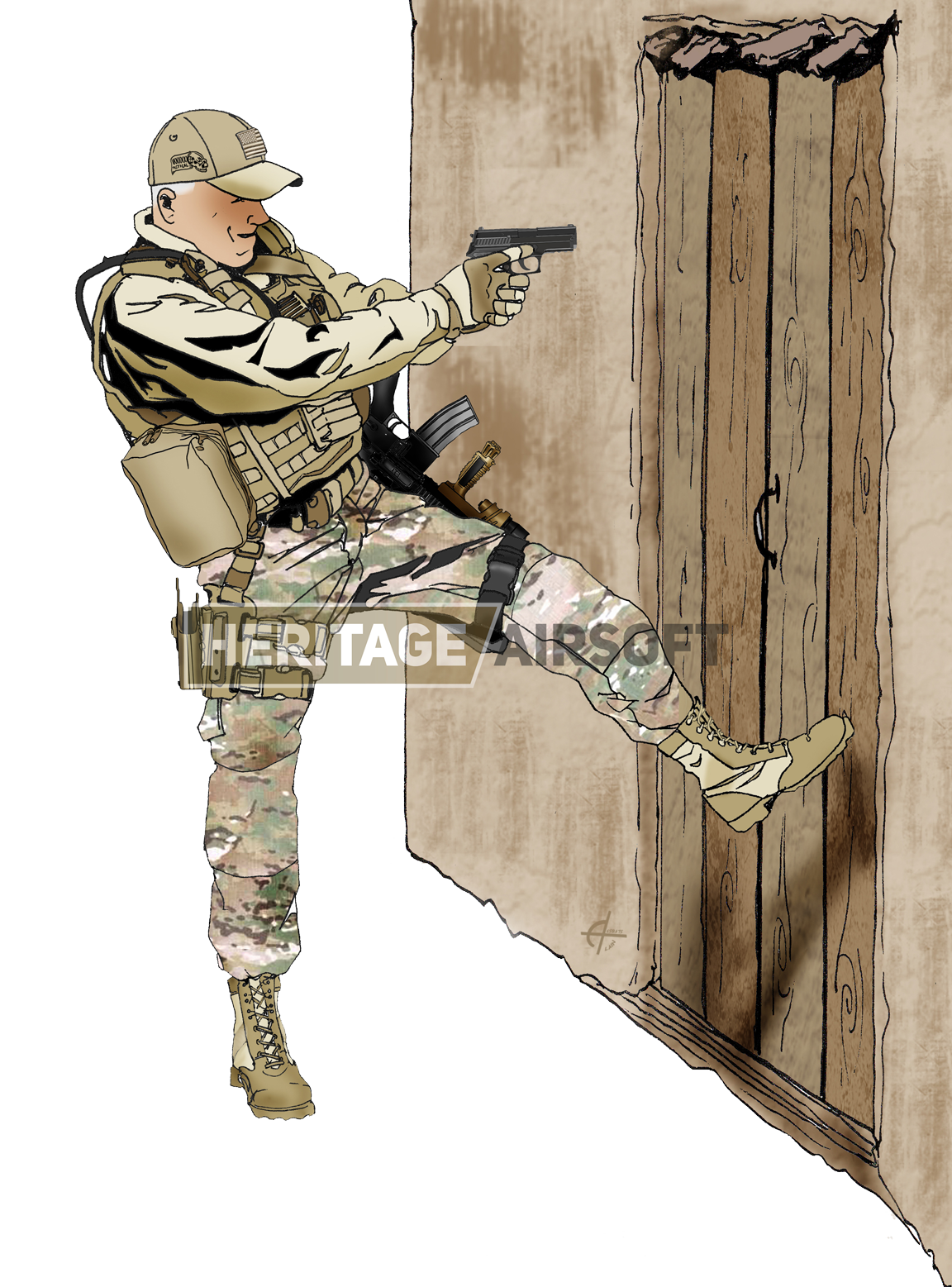 Embark for Afghanistan with Leroy Jethro Gibbs, fictional character from NCIS: Special Investigations for tough action in enemy territory by coating the airsoft outfit inspired from the series.
Find below the kit-list to create your loadout !
Go to top.
The Criminal Section of the Military Police of the US Navy, also known by the acronym NCIS (Naval Criminal Investigative Service) has a team of non-military special agents trained to perform a variety of missions anywhere in the world.
Inspired by the actions of this section, a series was born: NCIS, section led by the charismatic Leroy Jethro Gibbs, played by Mark Harmon.
To build your outfit, start with the pants ripstop ACU cut in Multicam camouflage from Propper (or its equivalent in Mil-Tec) and a beige shirt 100% cotton, also manufactured by Mil-Tec. Fill this base with the US desert color boots with Panama sole made by Rothco, commando boots desert color from Mac Allister, or tactical boots desert color Generation II from Mil-Tec.
Add things to personalize your outfit with a US shield with scratch desert or tan color. Without forgetting the tactical gloves coyote color, proposed by Battle Cleared Replica. A green and black Shemagh can be the most beautiful effect as a scarf, or over the mouth in case of sandstorm or when vehicles ride in dusty environment.
Add the MOLLE vest - Modular Operator MOPC - TAN color made by Condor, which will serve you to hang many accessories with the MOLLE system, such as the triple open magazines pouches for M4 - M16, tan color; or the double pouches for Automatic Pistol MOLLE type, color TAN, also from Condor.
A beige baseball cap will do very "Yankee" and protect you from the scorching sun in Afghanistan.
Concerning the airsoft rifle, go for a M4 RIS from Bolt (in Black or Tan). It's equipped with the Recoil Blowback system, the effects produced by the shoots will give you a seizing realism! Otherwise you can opt for the TR16 R4 RIS (M4 RIS) Commando from Top Tech, alternative slightly more economical than the previous references.
Equip your airsoft replica with a sight ACOG type with red or green dot. The sight we offer is provided by Battle Cleared Replica with its mounting support.
P229 with a front rail from WE will be your airsoft handgun, your back-up, to defend you in CQB environment, or because you are not in the ability to use your main replica. To slip into a thigh holster or on the tactical vest.
Finally, secure your main airsoft gun with a 1 point strap with elastic, coyote color from Battle Cleared Replica, allowing you to quickly switch for your pistol if needed.
Agent Gibbs needs you, equip yourself and join the field, an inquiry is to elucidate, and you are the investigation expert in the group, we remind you.