Generation Kill Loadout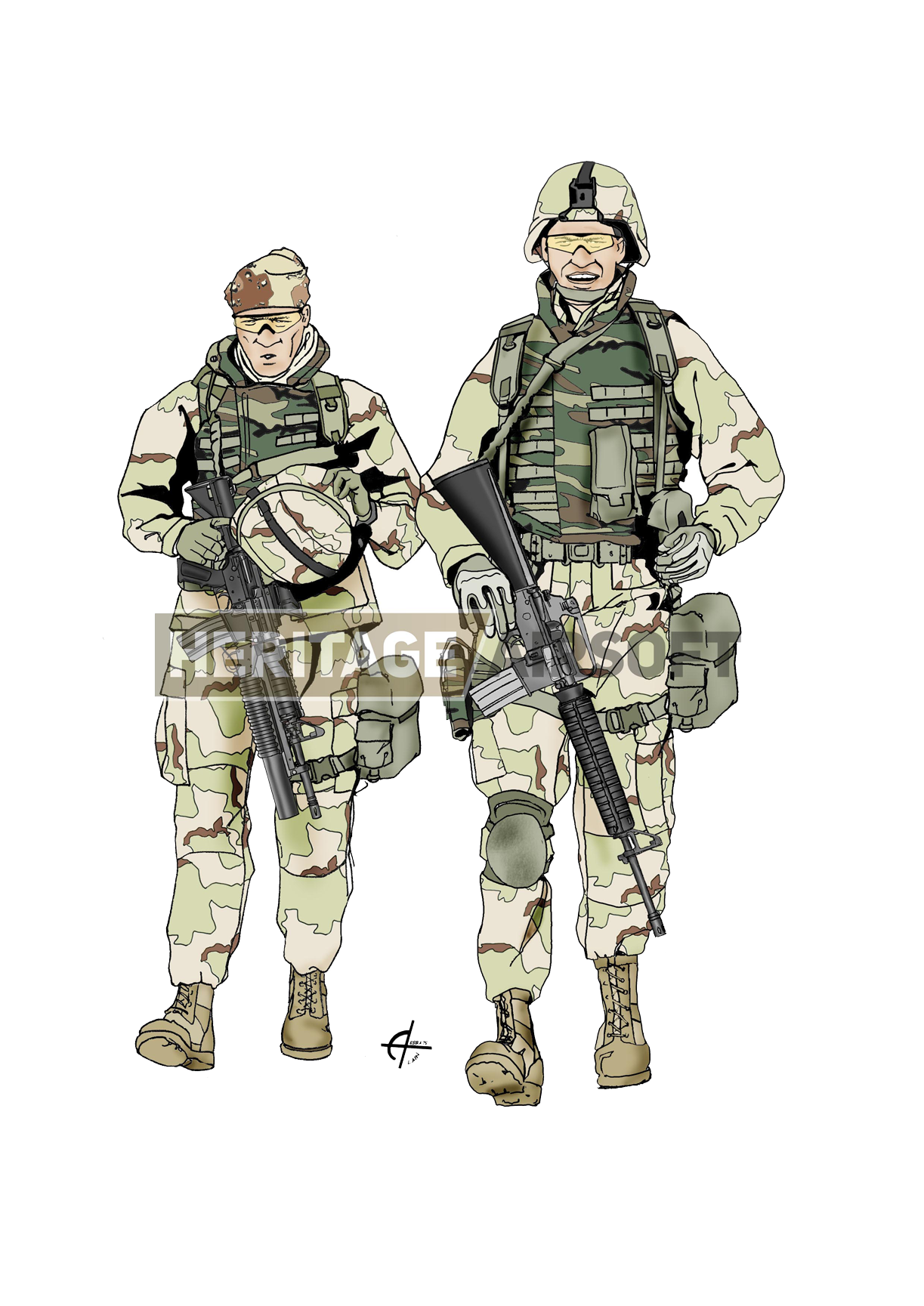 An outfit making the link between reality and fiction, that's the objective of Heritage-Airsoft's kit-list offers you, inspired from the series Generation Kill. Find 'Iceman' on the ground, the war in Iraq won't wait for you.
Find below the kit-list to create your loadout !
Go to top.
The Iraq war of 2003 was an important part of United States history, hence the large number of fictions made about it. So Generation Kill is based on this war, and we find the Sergeant Brad "Iceman" Colbert (Alexander Skarsgård, son of Stellan Skarsgård) and his troupe from Marine Corps, whose reporter Evan "Scribe" Wright, a character representing the actual reporter who wrote the novel "Generation Kill," on which the series is based.
The outfit is initially composed of a jacket and trousers BDU cut ripstop in Desert camouflage 3 colors. We offer two fabrications: the official manufacturer Propper, or most economical version (without sacrificing quality) from Battle Cleared Replica. Feel free to wear a MFH T-shirt or Mil-Tec olive green, whether long or short sleeves under your jacket, allowing you to open your jacket while remaining realistic!
US desert boots with sole in Panama from Rothco are ideal to fit with the Desert 3 tones camouflage of your outfit, like the commando desert boots from MacAllister, cheap for excellent quality. Generation II tactical boots color desert from Mil-Tec are also suitable for harsh environments like the desert of Iraq.
To cover your head, we recommend the helmet M88 PASGT Spectra style in Desert from Battle Cleared Replica, equipped with the appropriate M88 PASGT helmet cover, 3 tones desert color. Also add support for night vision NVG for this type of helmet.
Tactical gloves will be needed to protect your hands, whether they are from Mil-Tec or Battle Cleared Replica. The two references that we offer are not expensive and tan or coyote color.
Over your military trellis, a complete jacket OTV type with pockets camouflaged in Woodland from the brand Replica Battle Cleared will be optimal to store all your airsoft equipment (magazines, documents, etc.). A webbing and a belt, both LC2-type in nylon olive color, can be worn under the tactical vest.
A replica of black CM16 (M4 A1) Combat Machine from G&G fitted with a one point sling with elastic will make an excellent replica. The Beretta being the official back-up, we offer the SR92 from SRC or the M9/M92FS from KJW. These two references are not expensive and full metal, and slip into the thigh holster with the MOLLE platform from MFH brand.