Airsoft loadout: 1st class Sergeant William James from "The Hurt Locker"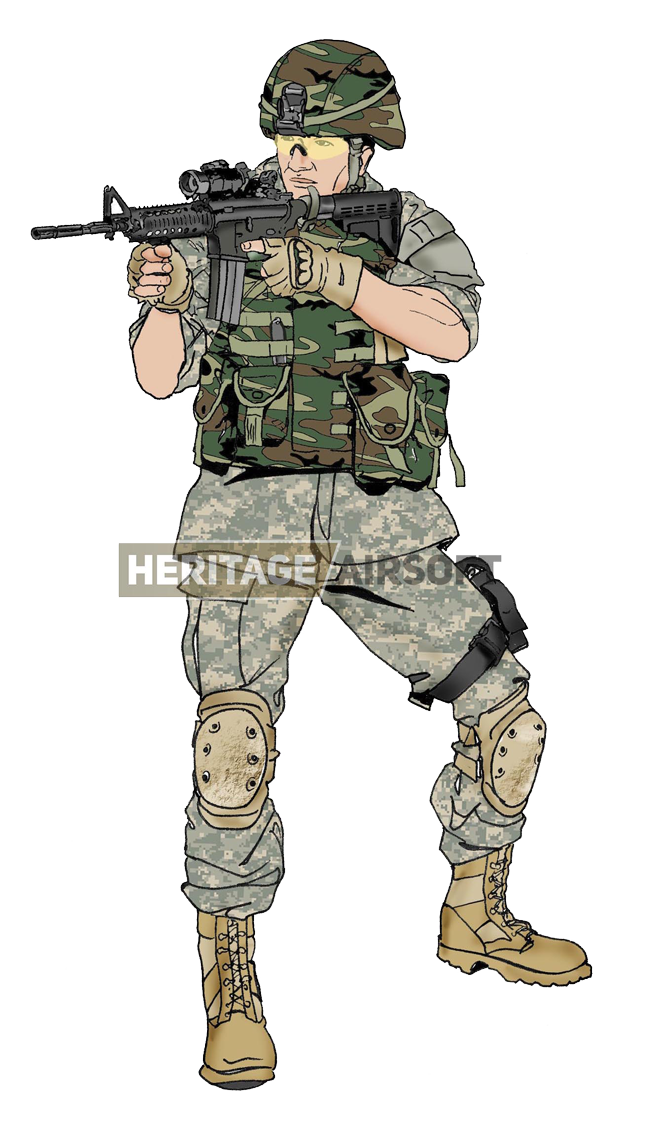 The Jeremy Renner's outfit to incarnate the 1st class Sergeant William James has the particularity to have elements of the regulatory uniform ACU UCP, but has also elements of old uniforms from US Army, camouflaged in Woodland.
Find below the kit-list to create your airsoft loadout !
Go to top.
The movie "The Hurt Locker" enters in the daily of a mine-clearing team during Irak War. The movie takes place in 2004, despite some inconsistences (like the "YouTube" evocation, founded in 2005!) but takes also some liberties. Indeed, it wasn't common to wear Woodland elements when the outfit was ACU UCP, local colors being not the green.
The term ACU name "Army Combat Uniform", also known as "regulatory outfit for Army". UCP is "Universal Camouflage Pattern", also called ACUPAT ("Army combat Uniform Pattern") or Digital Camouflage ("Digicam").
The jacket and trellis pants we propose you are ACU cut, with an UCP camouflage, also often called "pixel camouflage". Many ranges for these outfits exist, you choose the manufacturer in function of your budget.
Heritage-Airsoft advices you US desert boots, Panama type, ideal for perfect support of feet, reducing the risk of sprains in arid environments like Afghanistan or Iraq.
Protect your knees with kneepads Tan or coyote color, and preserve your head with a MICH 2000 helmet. If you want to follow the same path as James, the helmet cover needs to be Woodland (type II) unlike regulation of the US Army, which prohibited in theory mixes to camouflage of outfits. To fit with this accessory, complete OTV type jacket with pockets, also disguised as Woodland, will hold all your magazines and other game accessories, essential for your airsoft games.
The traditional RIS M4 Recoil Blowback from BOLT (black version) will be your main Softair, the blowback effect with recoil giving more sensations and realism! A tactical light and a red dot sight (Red Dot) will help you aim it right, even in the dark.
The Beretta M9/92 FS from KJ Works or SRC will be placed in thigh holster(s) as backup.