Airsoft loadout: « The Hurt Locker » Digital UCP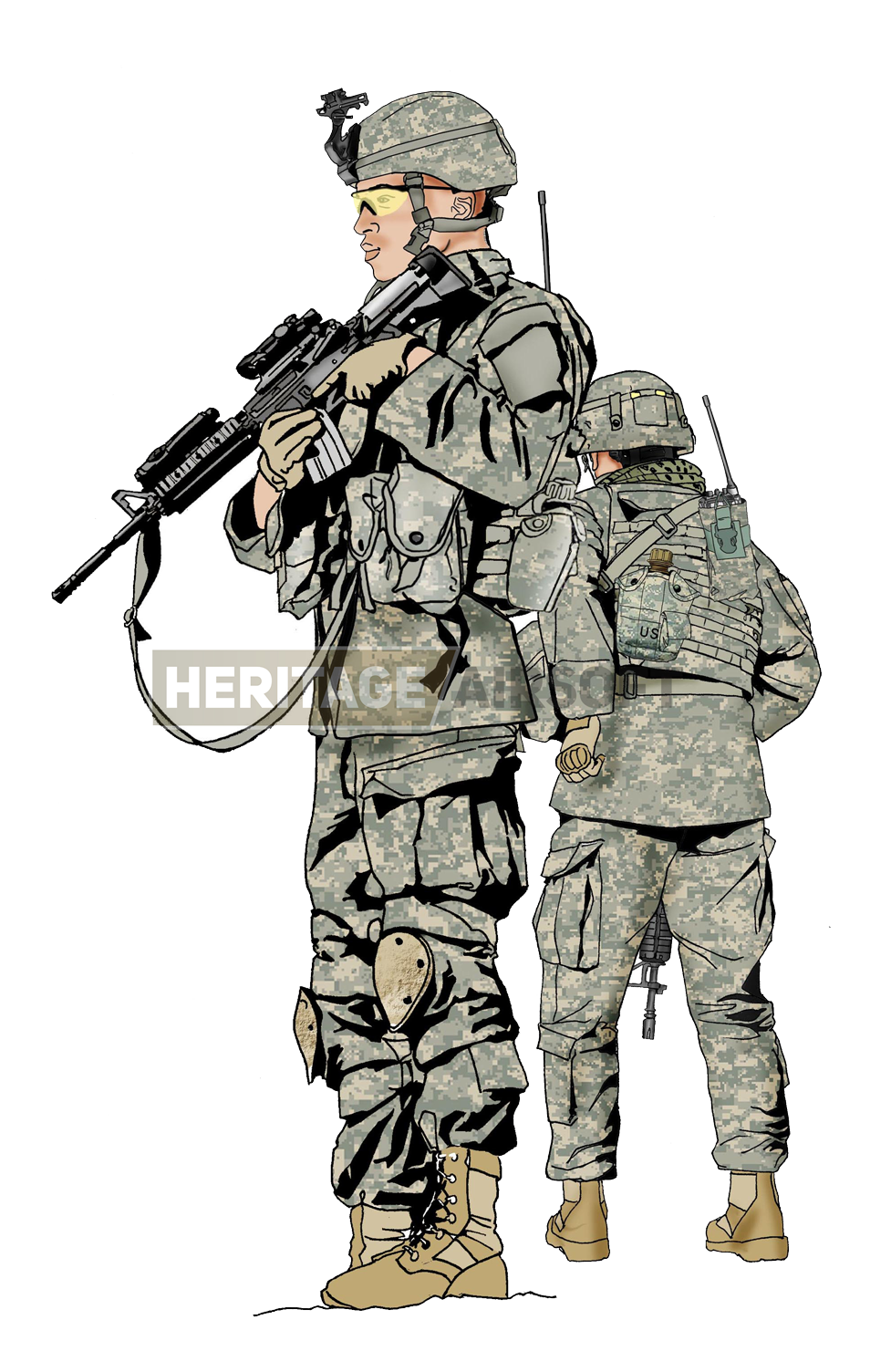 Inspired from the movie "The Hurt Locker", this outfit will allow you to wear a US uniform in full Digital UCP, a homogeneous outfit still nice to wear.
Find below the kit-list to create your loadout!
Go to top.
Baghdad, during the second Iraq war. Lieutenant James is leading the best demining unit of the US Army, their mission is to defuse bombs in civilian areas or war theaters, while combats raged around them.
US Army soldiers in this film wear almost all a camouflaged uniform in Digital UCP (Universal Camouflage Pattern), including the main character Sgt JT Sanborn's, played by Anthony Mackie, who plays also the character of Sam Wilson / The Falcon in the Marvel films.
Thus, a trellis jacket ACU cut in Digital Camouflage (UCP) and the pants ACU cut will be the basis of the uniform. You can choose between products from Battle Cleared Replicas, or "official" products from Propper.
Feel free to wear a T-shirt foliage color under your jacket, this will let air out if you get too warm with a jacket.
US desert boots with a Panama sole will comfortably maintain your feet, keeping them away from the sand. Protect your hands with our tactical gloves, either shelled or not, either from Battle Cleared Replicas brand or from Mil-Tec.
As for the equipment, we recommend a complete OTV type jacket with pockets, camouflage UCP Digital, allowing you to store all your magazines, and hang your US canteen with cup, Digital UCP cover.
A helmet MICH 2000 Foliage or Desert color, whether plastic or fiber, will cover your head and will allow you to put a NVG support, or a helmet cover for MICH 2000 Digital UCP type II.
Don't forget your shemagh that will be necessary during a sandstorm.
The recommended main replica is CM16 CQB (M4) RIS Raider Combat Machine, manufactured by G&G. An excellent base for a custom, either by making a paintjob, or to add accessories, starting with a sight ACOG type. We offer several references from Battle Cleared Replicas, known to be cheap.
A type of airsoft handgun M9/92FS will slip into the MOLLE type holster camouflaged in Digital UCP. We propose you various Beretta models of different brands.