Airsoft Loadout : Insurgent guerilleros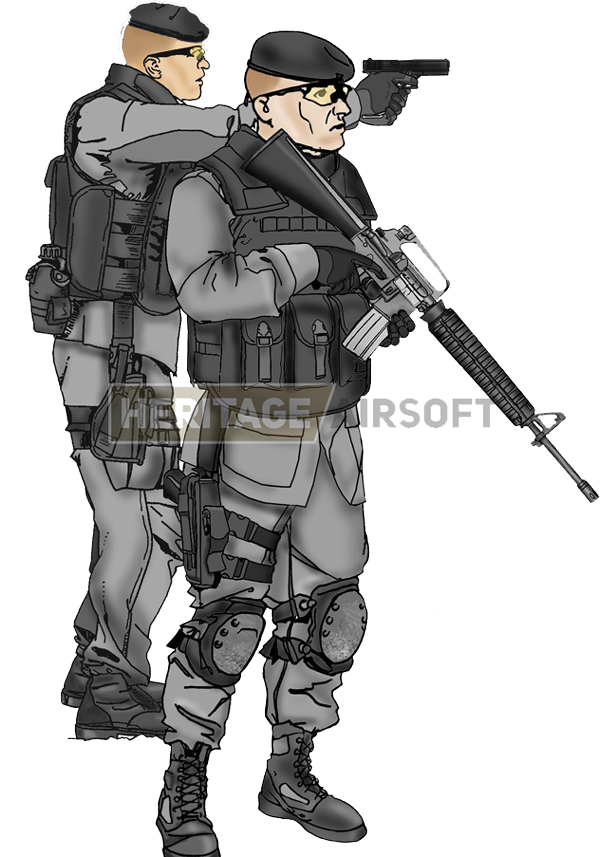 Wear bad guys' outfit in the movie "Behind Enemy Lines: Colombia operation" with this list-kit, that will leave a great part of imagination, this uniform being entirely fictional!
Find below the kit-list to create your loadout!
Go to top.
Hollywood has always been prolific in creating corrupted enemies and in South America. The film "Behind Enemy Lines: Colombia Operation" is no exception to the rule. This film can be an inspiration to more or less crazy scenarios!
The basis of the outfit will consist of a jacket and trellis pants BDU cut Ripstop gray from Propper. The Black T-shirt (short or long sleeves, depending on temperature) will be perfect to wear under the trellis jacket, to open it and remain consistent if you actually feel the South American heat.
Choose the black tactical boots Generation II made by Mil-Tec, these intervention shoes are commonly used in this type of militia (Hollywood's point of view). The black commando boots from Mac Allister also perfectly fulfill this role.
Use tactical gloves from Battle Cleared Replica, black color. Their comfort will let you use your wonderfully replicas. Regarding these airsoft guns, the choice is to your liking, the outfit being fanciful. But it is quite common to find M16 A2, this is the choice recommended by Heritage-Airsoft!
A splinter proof black vest police type will be very useful to carry your magazines and your small equipment. Add, above, black nylon combat belt manufactured by Mil-Tec. It will allow you among others to carry the canteen with aluminum cup and black cover, the nylon pouch kangaroo for black knife, or to attach the vertical strap for black thigh holster (model available for left and right handed).
In terms of knife inserted in the scabbard previously mentioned, the training knife type Leather Neck KABAR from Cold Steel will fit the bill. It is artificial, of course, so you can make beautiful frags with voice. The training knife Peace Keeper type also fulfills this role perfectly.
A black beret will complement this very "bad guy" set, almost like Expendables!
Feel free to add black knee pads, it would be a pity to damage your knees after a cascade not realized by Jason Statham.