Airsoft loadout: SEAL Red Wings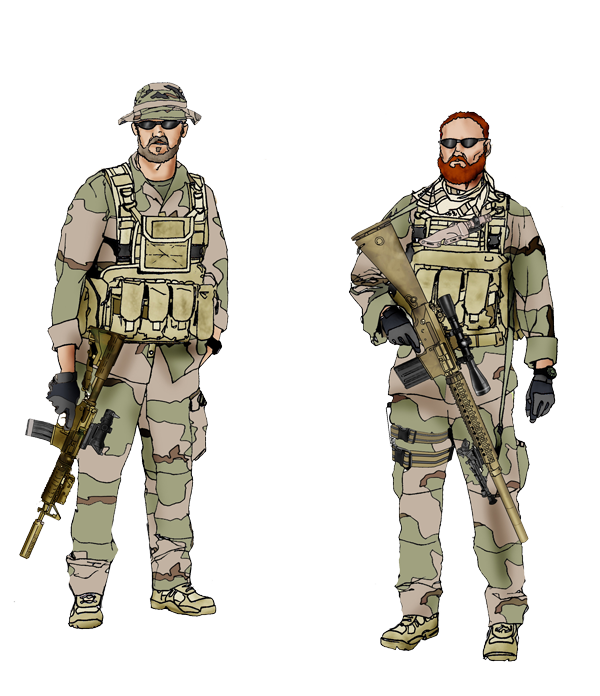 Operation Red Wings, told in the film "The Lone Survivor," is sadly famous for losses incurred by SEAL. Relive that moment of glory and action with the outfit we offer you.
Find below the kit-list to create your loadout!
Go to top.
The Second Master Marcus Luttrell was the only survivor of the Red Wings operation launched to locate Ahmad Shah, an executive Taliban leader in Afghanistan the June 28, 2005. The film "The Lone Survivor" from Peter Berg, released in 2013, recounts with great fidelity the course of this operation, which resulted in the deaths of 19 soldiers from the US Army.
But the historical reality should not prevent us rewrite history in airsoft version! So we suggest you to wear the outfits these soldiers SEAL worn during this operation. We based on pictures rather than on the film to form this list kit.
The worn trellis is BDU cut, camouflaged in Desert 3 colors. The jacket and pants are made by Propper, but you can also choose a more economical version manufactured by Battle Cleared Replicas.
Heritage-Airsoft offers several references concerning the shoes: The shoes ZEPHYR GTX coyote color are the perfect combination of quality, comfort and aesthetics. They will find their audience, which won't regret the purchase. Otherwise, tactical boots are offered by Mil-Tec (Desert color or coyote), or commando boots desert color proposed by Mac Allister. Nothing will stop you, moreover, to wear these shoes in civil!
An assault Chest Rig MOLLE type with colored coyote pockets allows you to carry your equipment, your replica's magazines and various equipment of your choice.
Canteen and empty magazine pocket color desert 3 tones are to hang on the combat belt in nylon coyote color from Battle Cleared Replicas.
Protect yourself from the sun through the boonie hat desert 3 tones of the MFH brand. In addition, Heritage-Airsoft offers shemagh colored sand and black, to tie around the neck to easily put to your face in windy conditions.
Don't forget to add a swag item for your outfit: metal frame protective goggles with anti-fog polycarbonate lenses. Height of luxury: they can be used in airsoft without problems, in addition to its UV400 protection.
About your main airsoft gun, we propose you the M4 RIS Recoil Blowback from BOLT, black or tan: make your choice according to your affinities and accessories you want to place on it.
For your airsoft handgun, the P226 with a rail for a lamp from WE will be slipped into the rigid CQC holster, made for guns of this type, from Battle Cleared Replicas. So if you're struggling with your main replica, your airsoft backup might help you to stay longer in the game!
The enemy is not far, it's your last chance to hit hum before he'll touch you... Your mission has no alternative: we have to win to save all your comrades, the respawn being not an option.