Airsoft Outfit : US Airsoft Sniper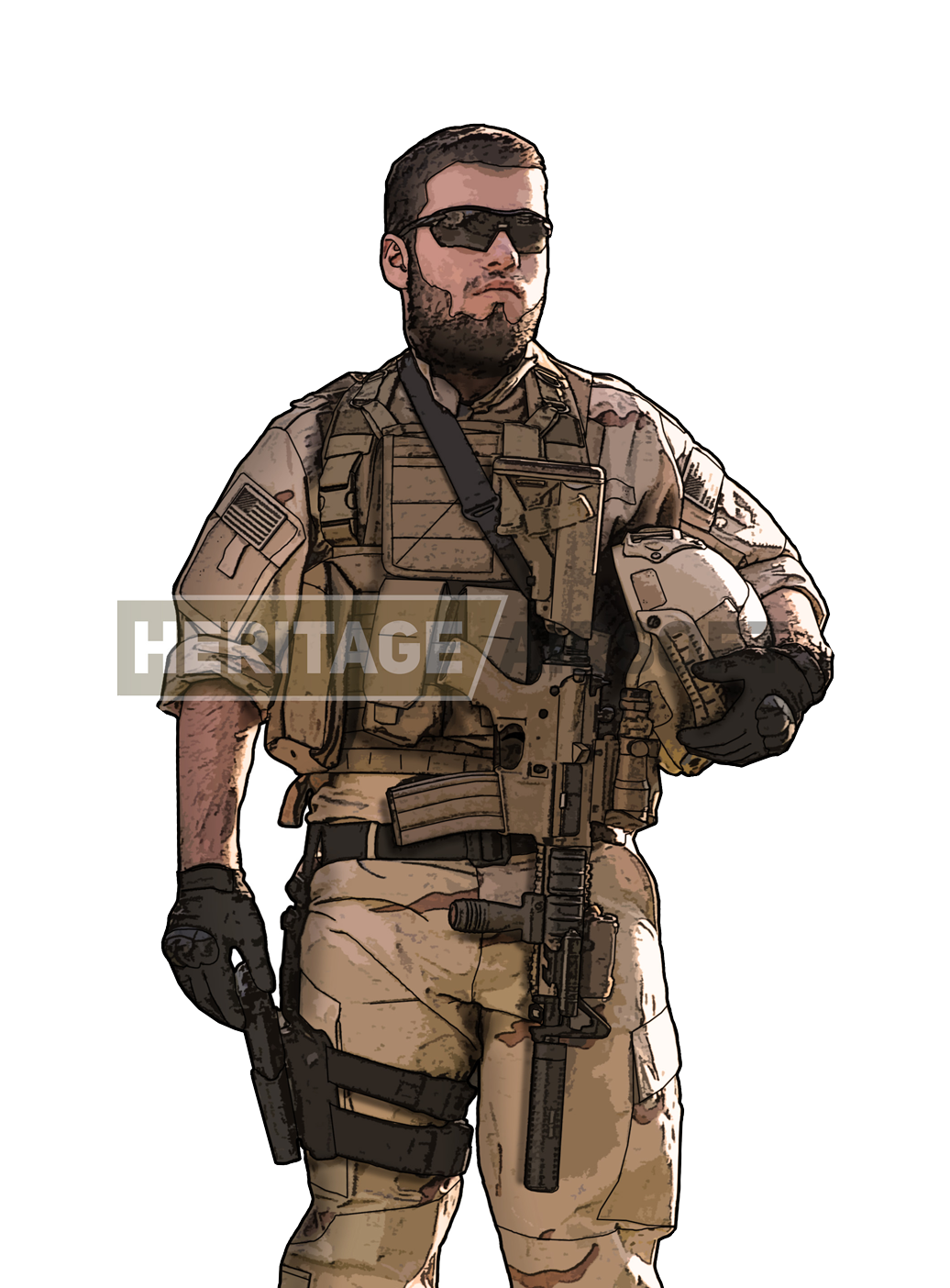 Aim true with the American Sniper Outfit! Become Chris Kyle your airsoft games with this outfit based on the American Sniper movie.
The pants are a classic ACU by Mil-Tec, the camo is a Desert 3 tones (ERDL Pattern). You can ajust the pants to your waist and ankles to reach the perfect fit. For your top, it's Mil-Tec again, same camo as before with the Desert 3 tones with the ACU cut. A ACU uniform is very pratical to put any small equipement (flashlight, fake knife or even magazines) which you consider essential for all your games. For your head, a MICH-2000 Helmet Tan will be perfect to protect you from BB's and to stay true to the original material. For your safety glasses, the MSA Racers will give you the required protection to play, while keeping a professional look. For the boots, the Panama Boots by Rothco are both comfortable and durable. And you can add a watch, which is a combat watch by AquaForce, will be handy to see how many time is left to complete your objectives!
For your tactical vest, we will advise you to take a Tan chest-rig, which is highly customizable, thanks to the MOLLE system. You can put whatever pouch you like, your selection includes a triple M4 mag pouch by Condor, a dump pouch by MFH and a radio pouch, which can carry a gas or a BB bottle for you primary or your secondary. For your torso, a admin pouch which can be used to put patches and to put an extra mag for your handgun.
But it's not over! You can't block bullets with just a chest-rig, for this reason, we choose to use a fake PECA by Invader Gear below your chest-rig to reduce BB impact and to bring a realistic look to you outfit. For your holster, a leg platform by IMI and a 92FS holster by IMI to draw faster.
For your replica, two replicas are here for the picking, the GR25 (SR25 replica) by G&G, with a bipod, a sniper scope and a vertical grip included. Or, you can use the Desert CM16 to fit the desert warfare theme. We choose some attachments for you to choose from, such as the ACOG Scope, the 551 HOLO sight and vertical and horizontal grips.